C
ultural Artifacts and Fashion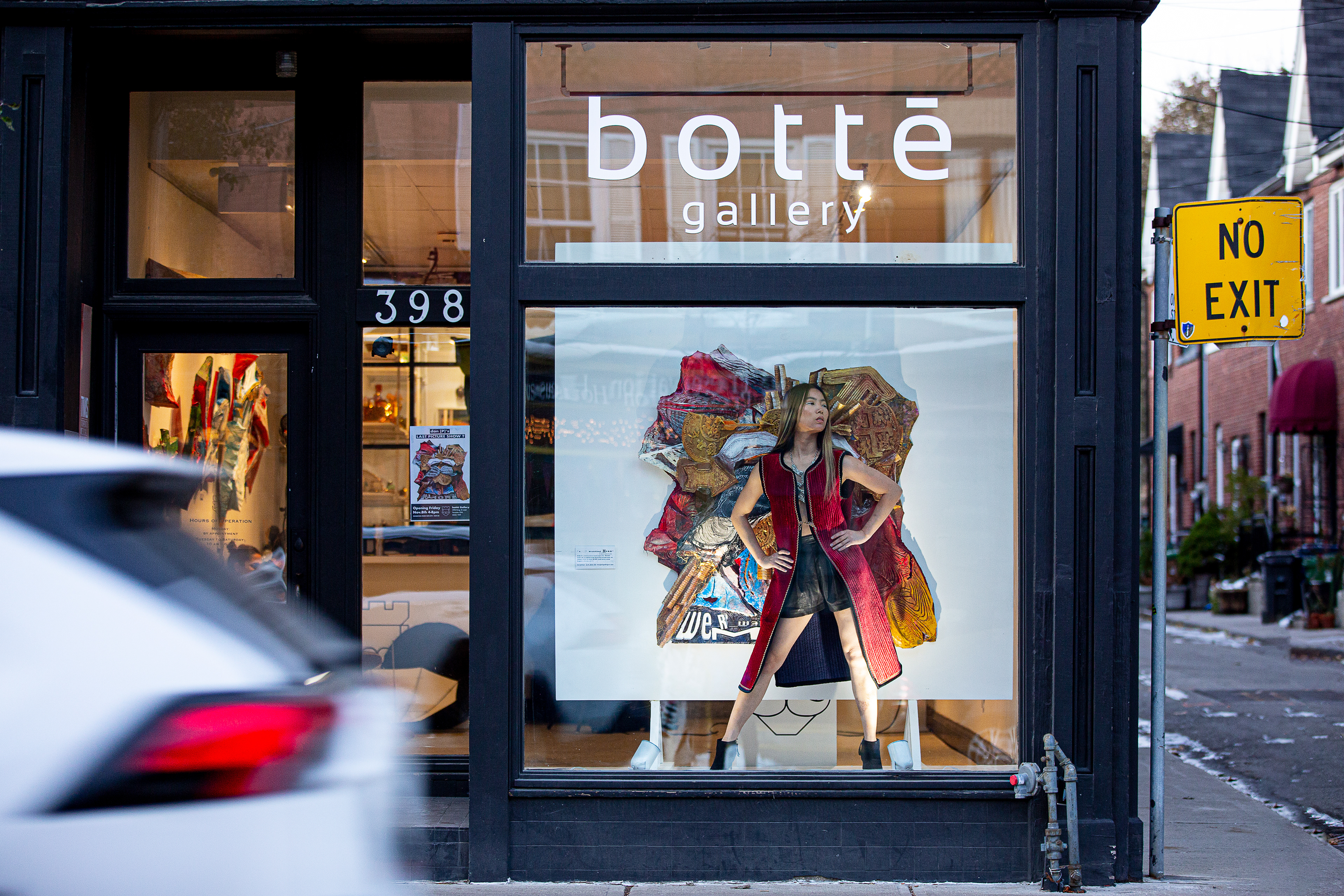 An art direction project showcasing local accessories and garments from various parts of Iran in a gallery setting, this photoshoot emphasizes the wearer and wearables as pieces of art, both to be preserved and viewed in their originality.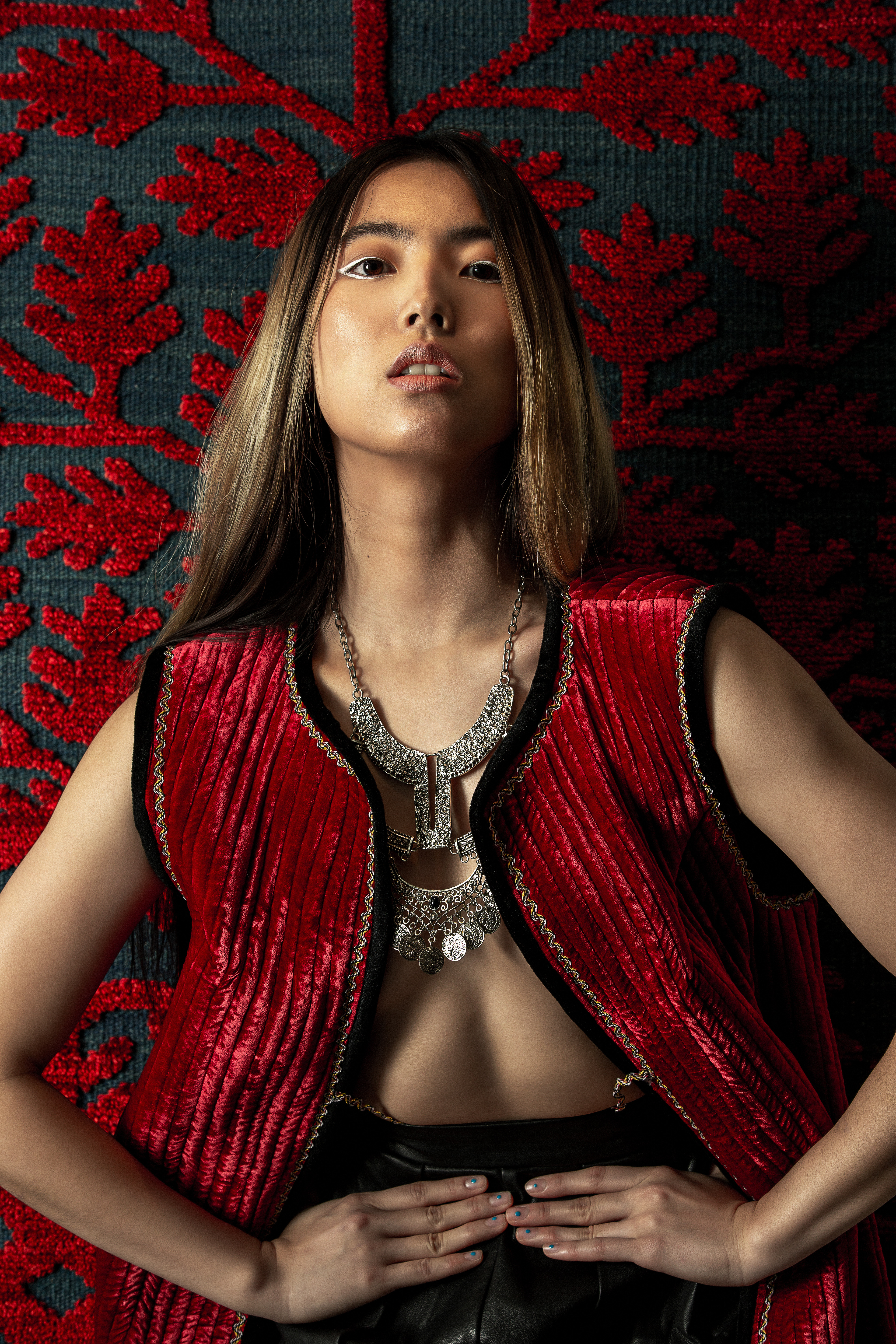 The editorial combines products by Iranian designers.
Some pieces were found in flea markets in the country and made by the native people.
The turquoise necklace and the long red vest for example were made by anonymous natives from Yazd and Torkamansahra, both cities in Iran.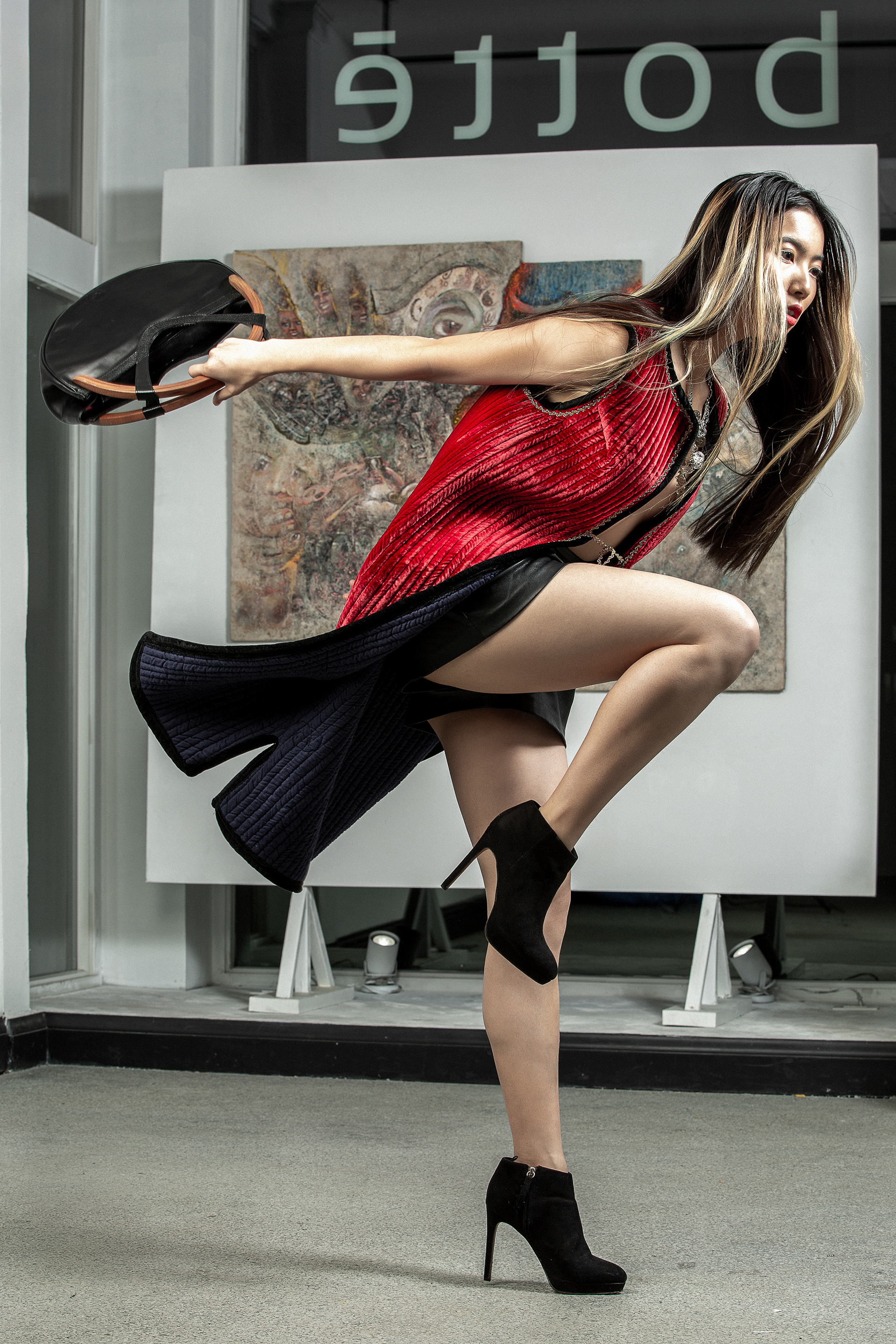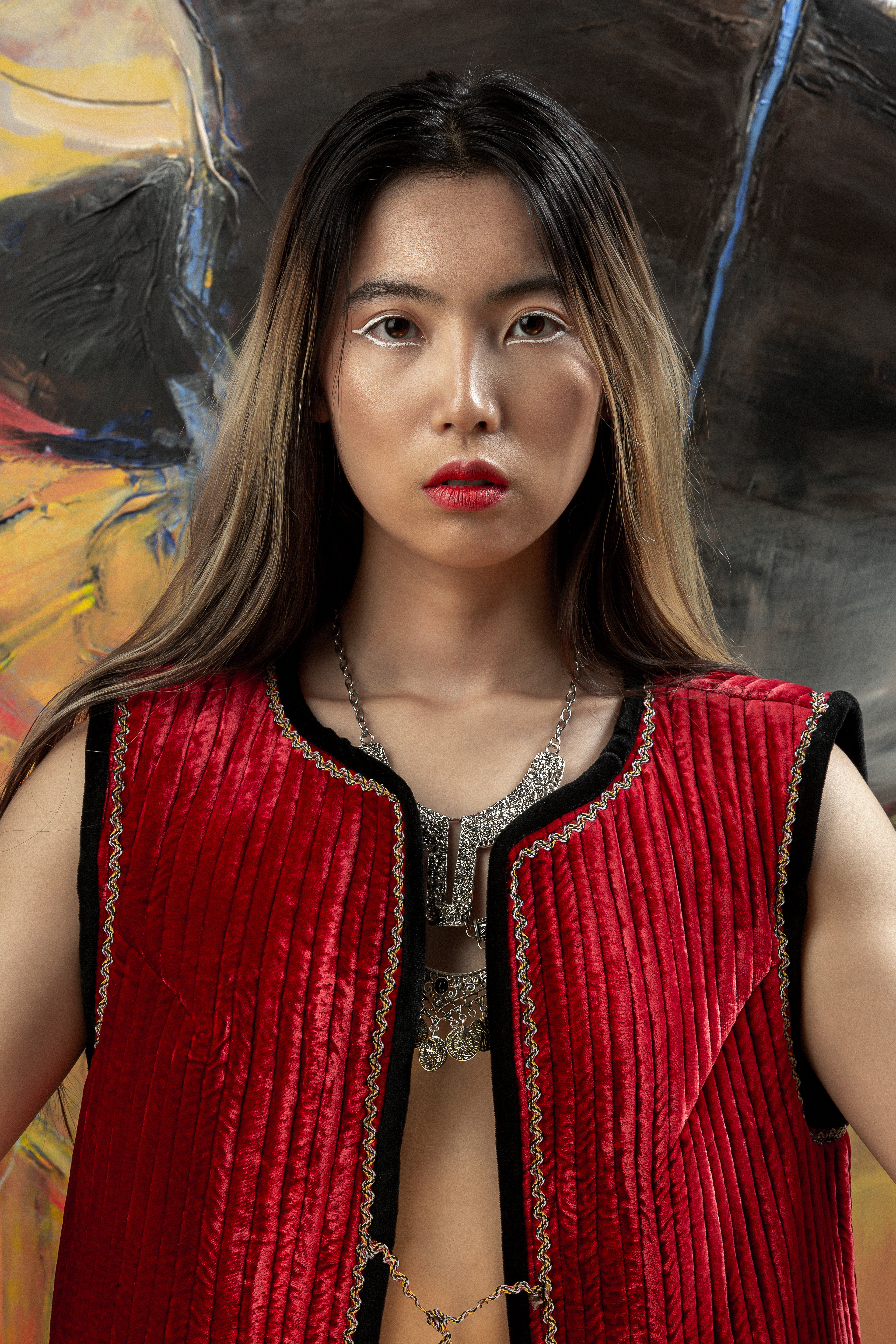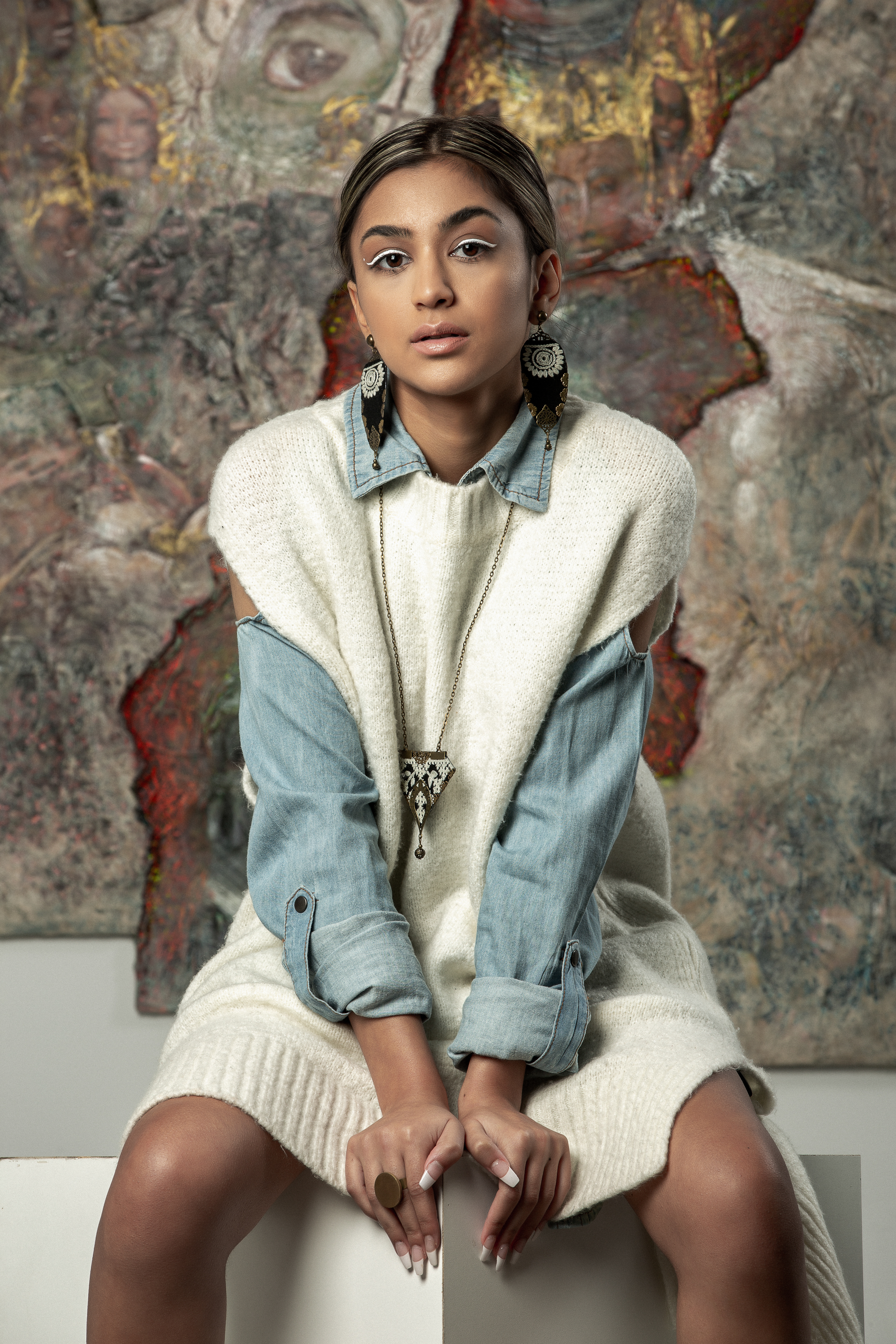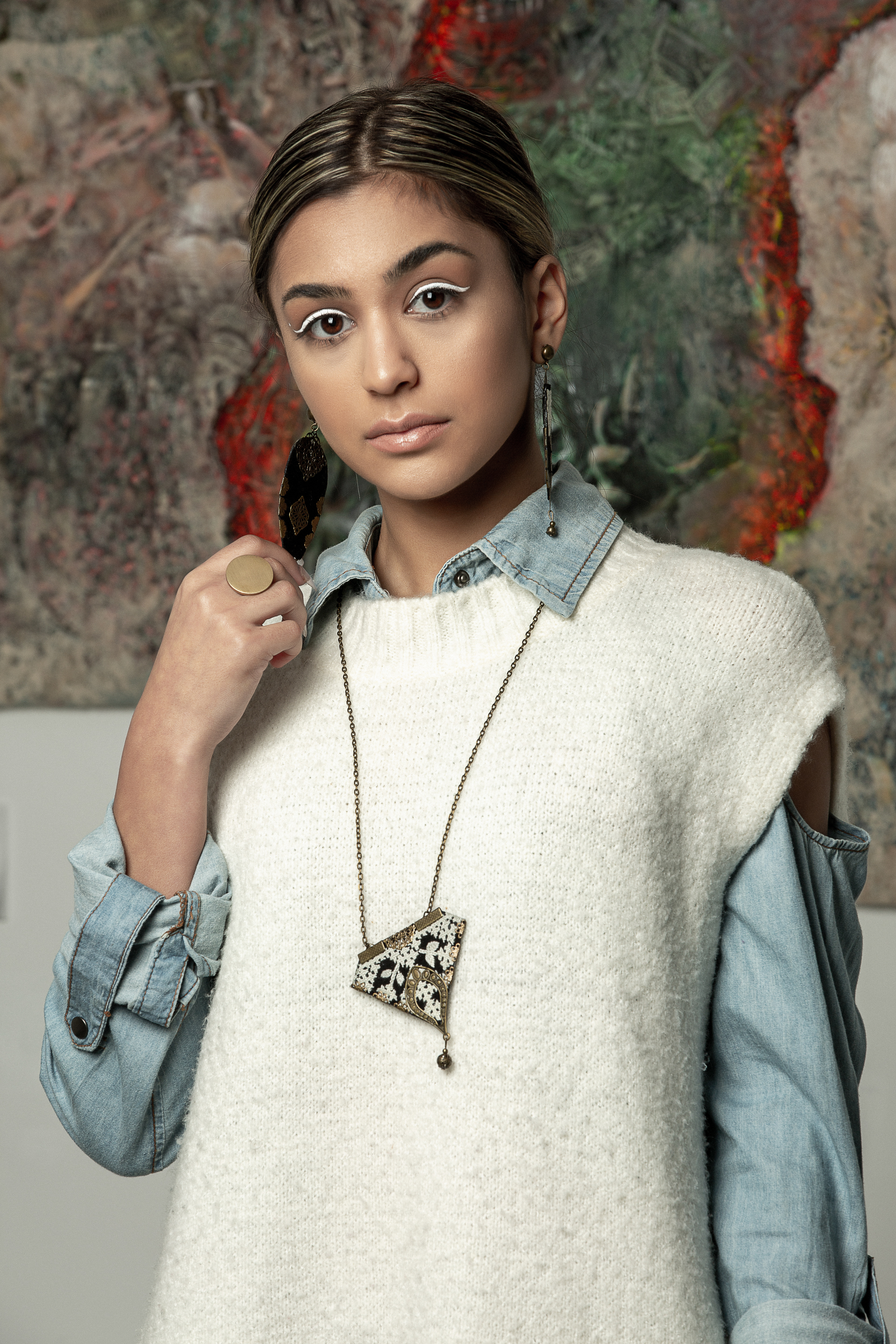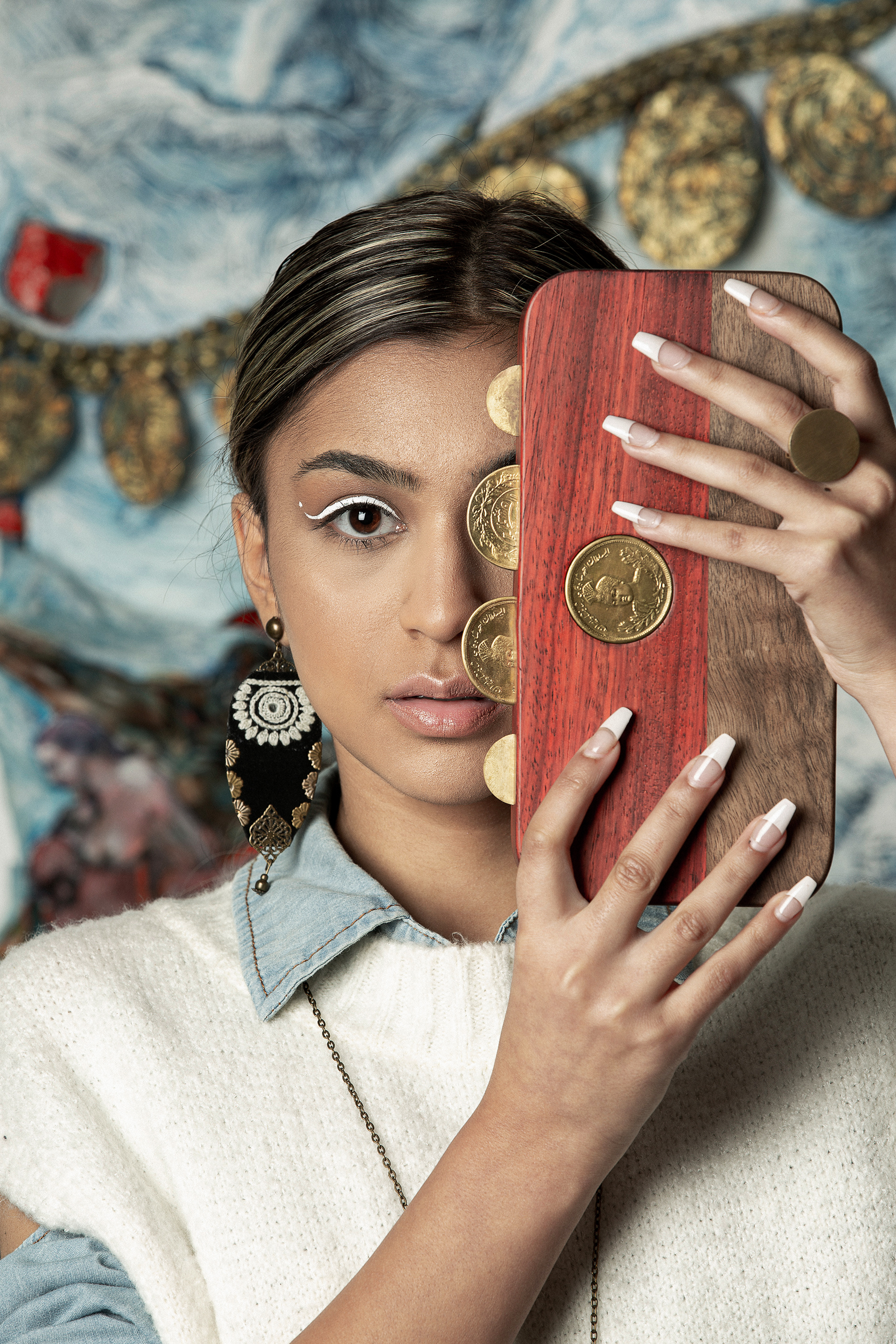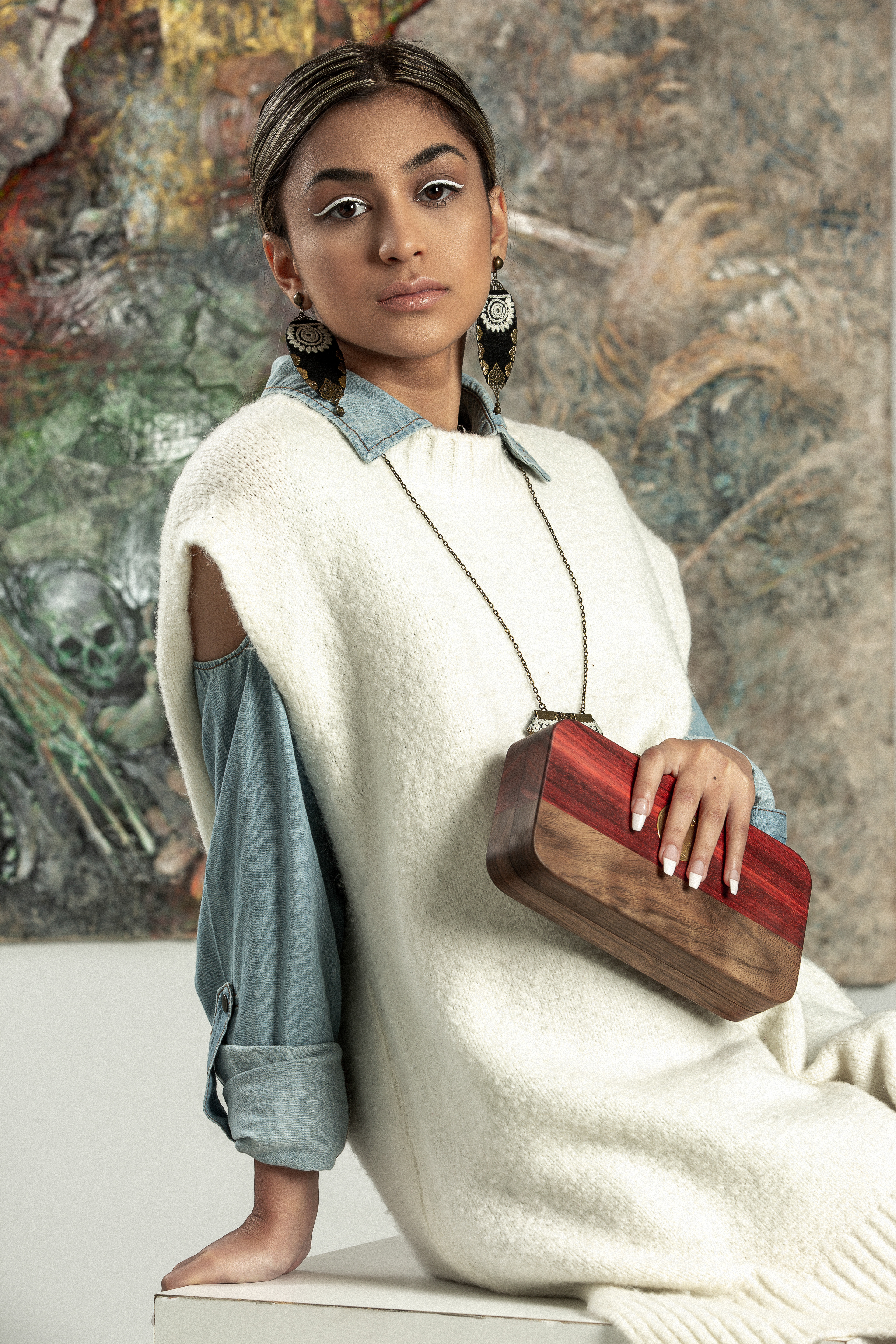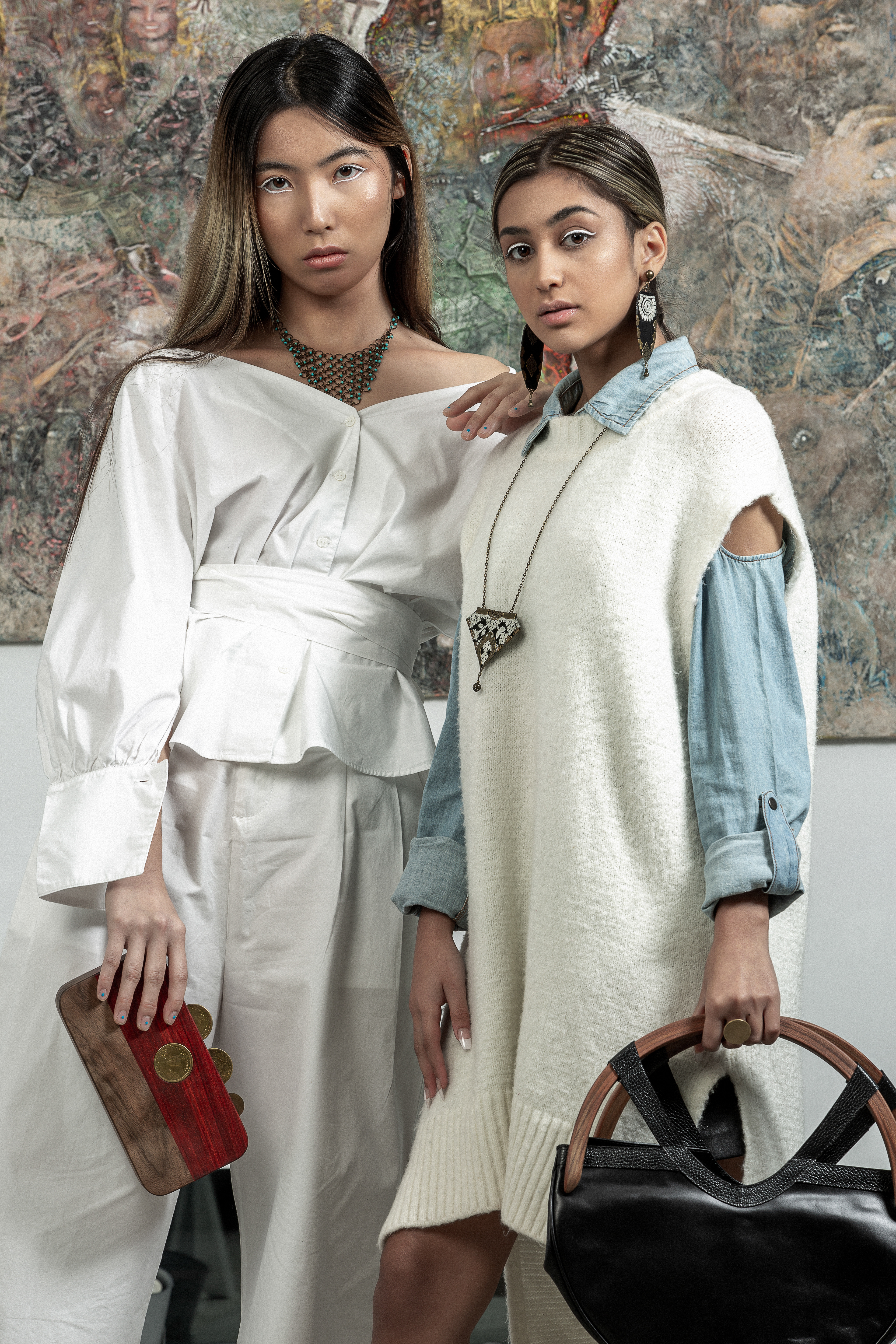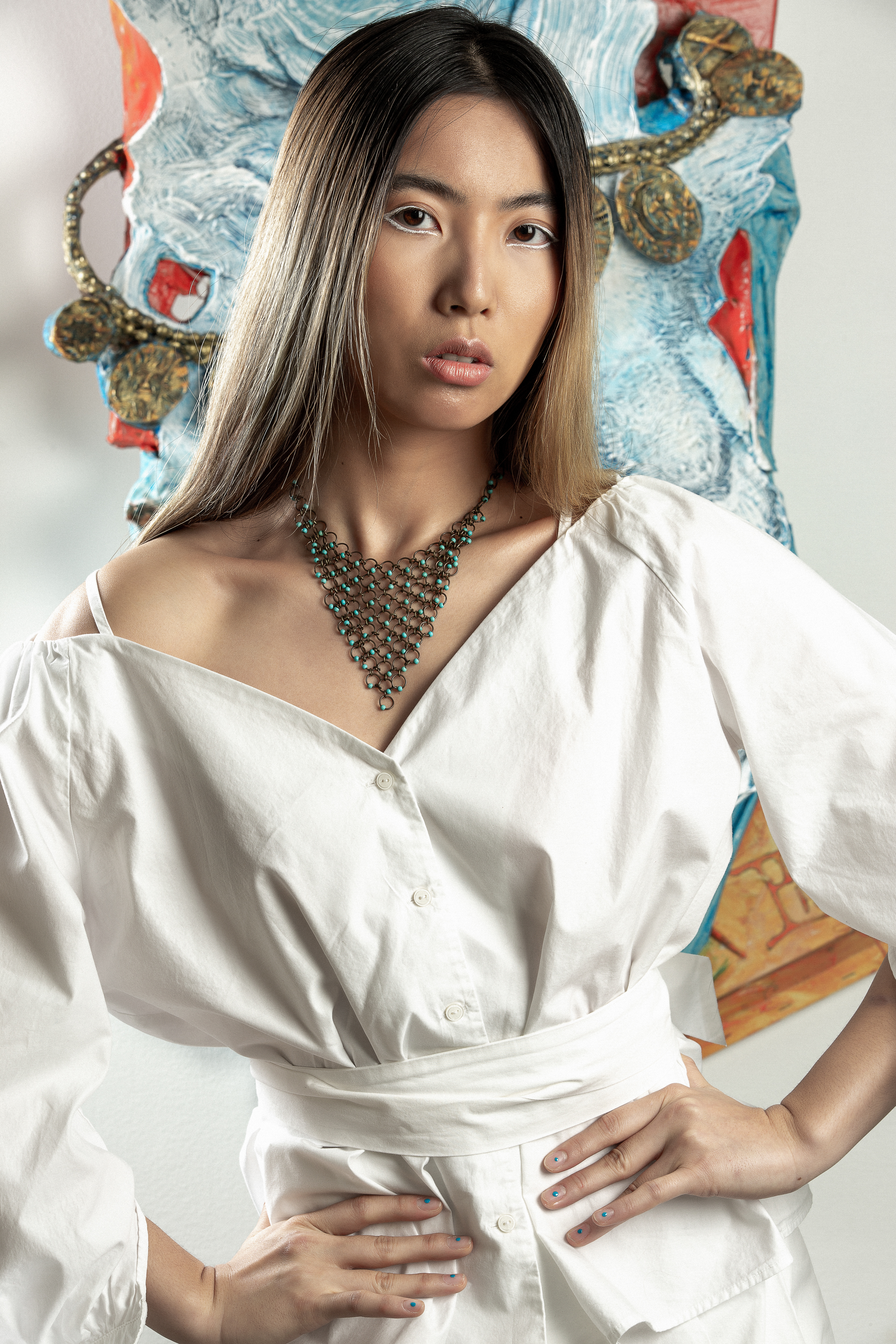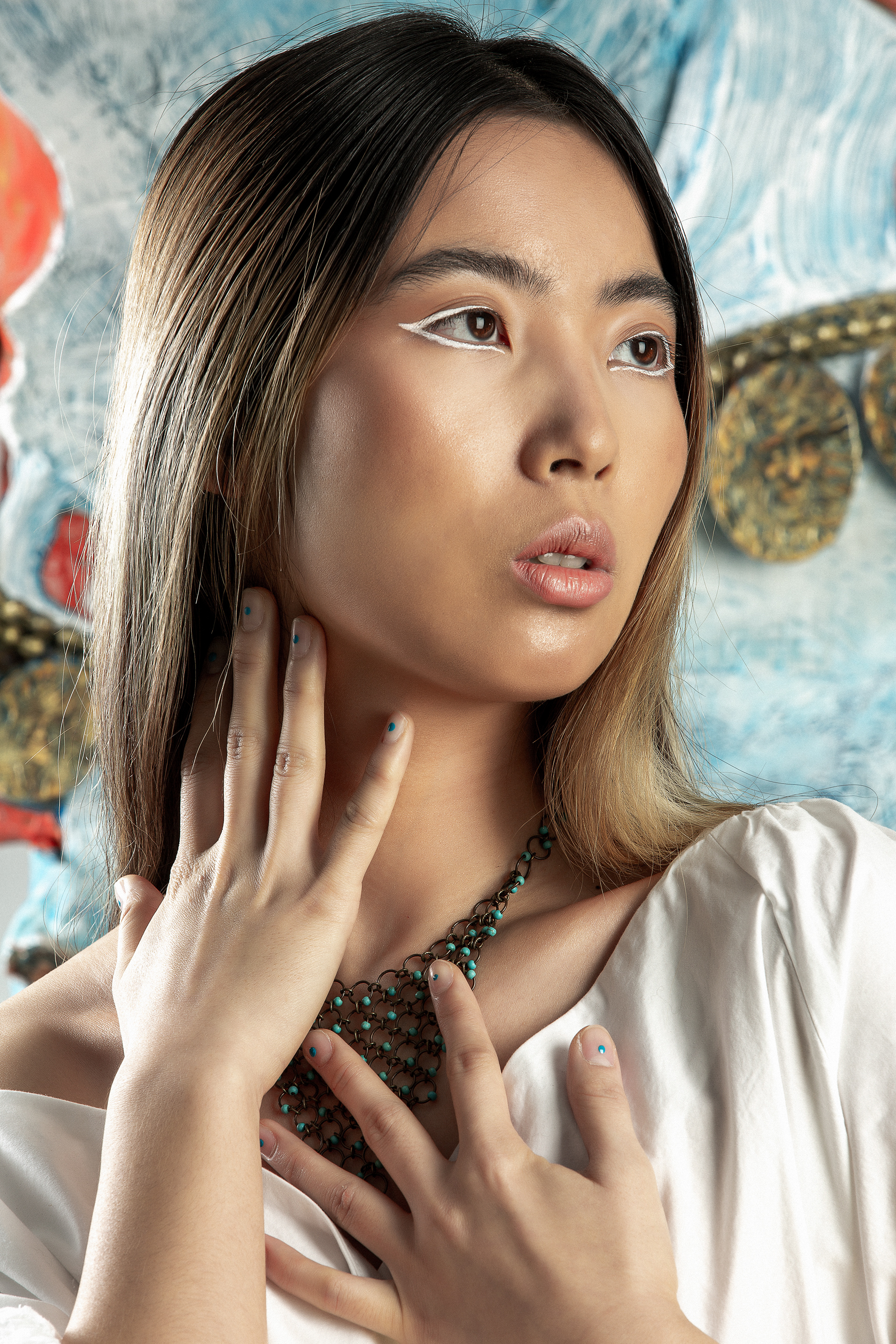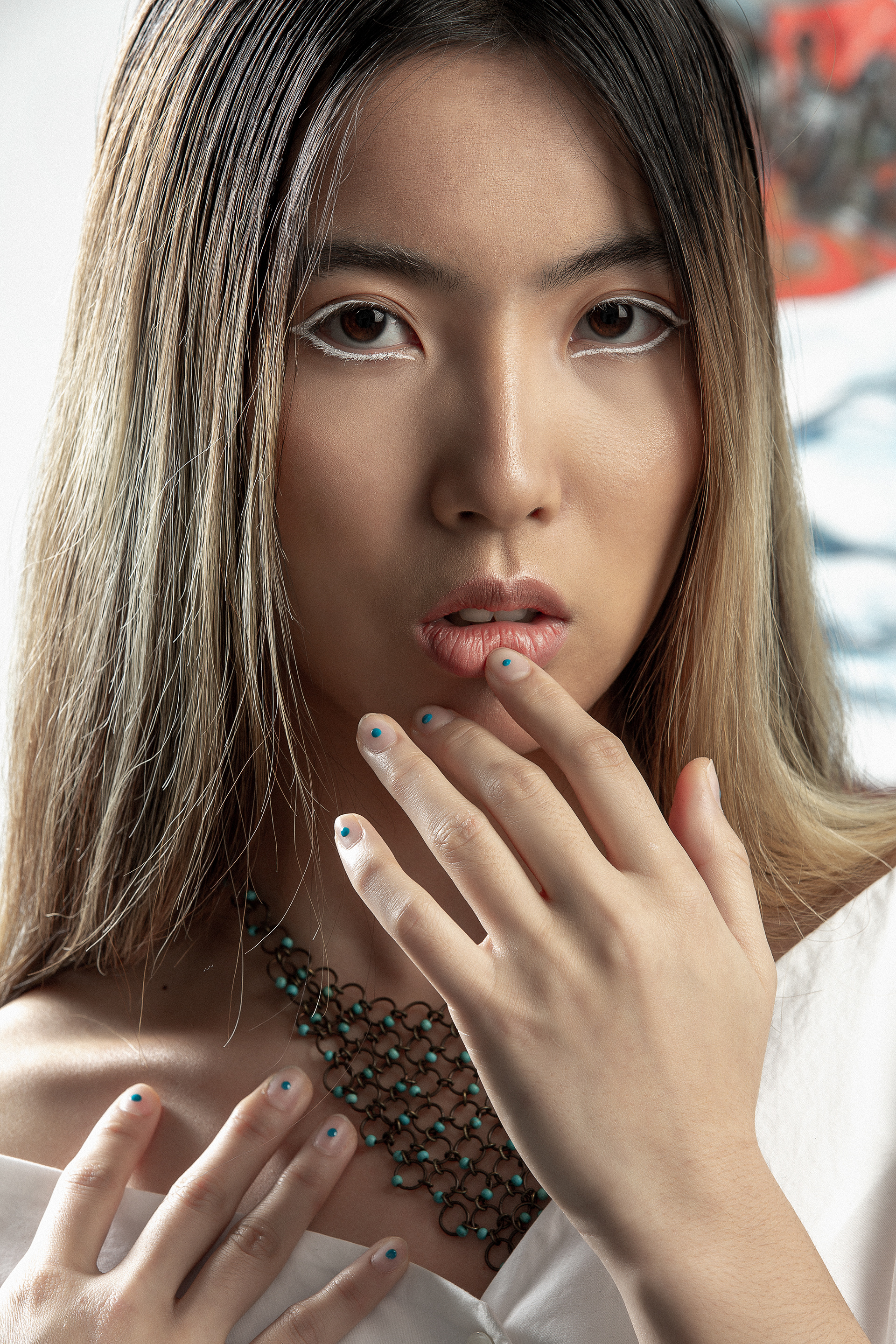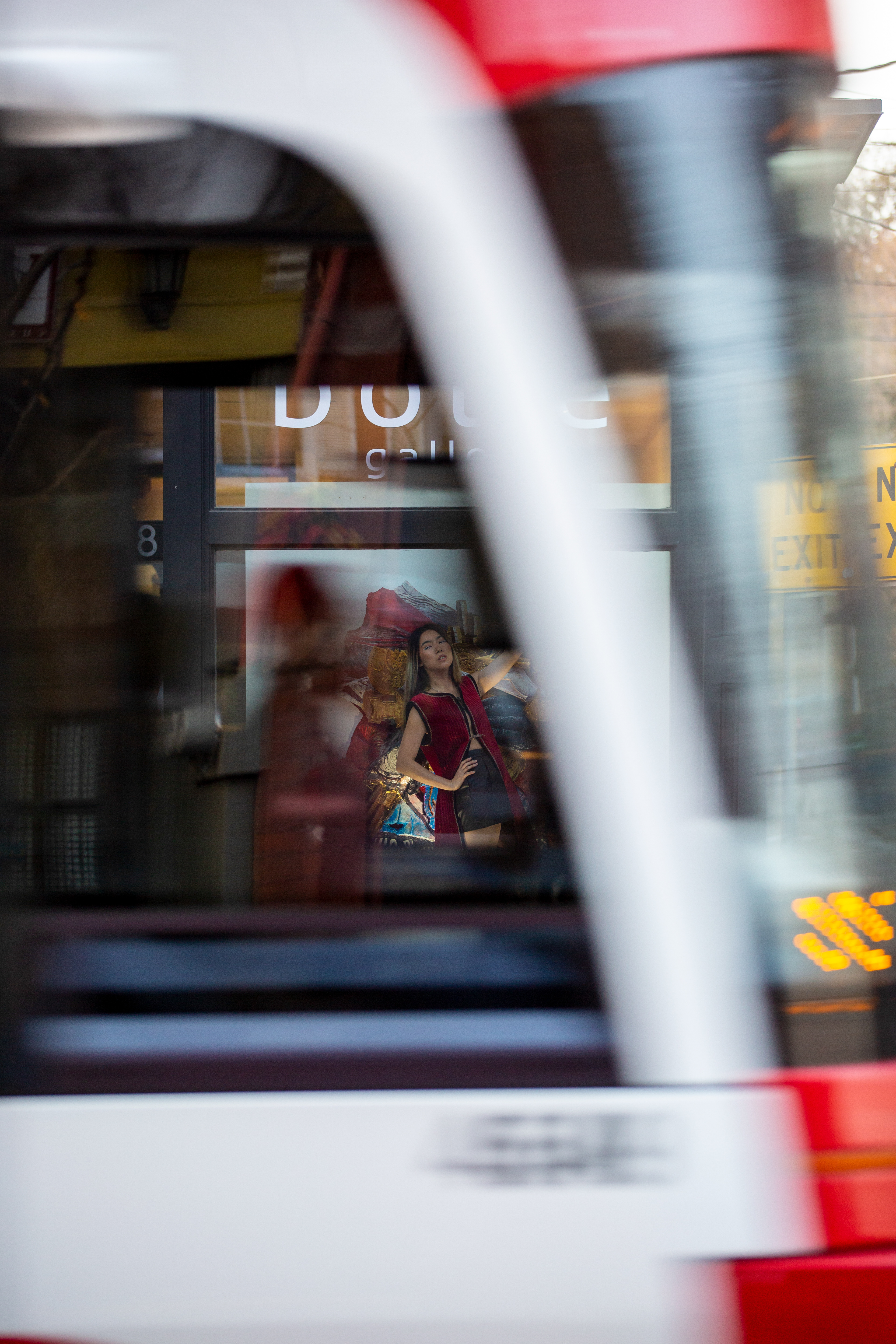 The editorial was shot at Botte Gallery in Downtown Toronto, with Dan Philips' artworks creating the backgrounds.
Red vest bought from a market in Torkamansahra. 
Earrings and Necklace by Mim Accessories.
Art Director: Mahtab Abghari 
Photographer: Amirali Piroozbakhsh
Makeup Artist: Bahar Barani